Family Faith Formation
For the 2023-2024 Faith Formation year, Mary Our Queen's plan is to follow a Lectionary model of Catechesis.  Over the next few years we plan to implement a new curriculum which we will create in house. It is our hope that this new curriculum will continue to follow the liturgical year while also allowing the children to actively participate in their faith and learn through their own curiosity. We wish to reveal the beauty of the faith to the children and allow them to respond to it. We also want to welcome parents to participate in our parent formation and bring the classroom home with their children.
As we follow this path to a new style of catechesis, we have decided to choose a new name for Elementary Faith Formation. Just as we now refer to our youth ministry programs as Antioch and Zion, our Elementary program will now be known as Bethlehem.

Our program encompasses the entire family from Pre-K to adulthood. It is our hope to serve each and every family in our parish. We ask that all families register in faith formation whether you attend public school, catholic school, or home school. By registering, you will stay up to date about parent and family events and help us to better serve you. When you register you can choose either at-home/at-school lead formation or parish lead family faith formation.
It is our hope that all families, regardless of where they attend school would join us for elementary formation classes and our youth group to form community and friendships within your parish home. If you do wish to continue formation at home and participate in parish faith formation please check both on your registration form. 
All families, regardless of where your child attends school are welcome and invited to participate in the parish faith formation program, but those in Catholic school or an approved home school program can also choose the at-home/at-school learning option. We do hope those doing at-home/at-school learning join us for our parent and family events throughout the year. There is no cost for at-home/at-school learning unless your child is in a sacramental formation year. 
The Holy Father has reminded us that the strength of our faith depends on the family, the "domestic church".  The Catechism teaches us that the parents are the primary educators of the faith and the role of the church is to assist them on this journey.  In this time of pandemic, the Archdiocese of Atlanta has called us to re-focus our faith formation program and be family centered.  As we return to in person classes we will continue to focus on the parent as the primary educator of the faith and continue to have the family table (sharing of the Sunday Gospel) as our central model of Catechesis.
For Registration Purposes, please Register for the Model best for your family.
 FAITH FORMATION OPTIONS
Option One:  Family Faith Formation Families will have approximately three in person classes a month and one home study family lessons a month.  Parents will be required to attend one Parent session each month and are encouraged to share the weekly Sunday Gospel each week as a family.  Pre-K (3 and 4 year old) thru 5thgrade classes will be on Sunday mornings from 9:30 am-10:45 am giving families the opportunity to attend Mass either before class at 8:30 am or after class at 11:00 am or 5 pm.  High School and Middle School classes will be on Sunday evening from 6:00-8:00pm following the 5pm Mass
Option Two:  An At-Home/At-School Family Catechesis program that is taught entirely at home or in Catholic school (no in-person classes).  This option is only available to those families whose children attend Catholic school or use an approved home school program. Parents choosing this option will be invited to attend one Sunday morning Parent session each month.
If you have questions, please contact the Office of Faith Formation through the form below.
1st WEEK OF CLASSES – Sunday, September 10th
1st PARENT MEETING – Sunday, September 10 at 9:30 in Parish Hall
Please Note: Sacramental Programs will be free standing and separate from faith formation weekly classes. If you have a child in a Sacramental year please select your faith formation program of choice AND the Sacrament they will be preparing for. Please keep in mind that two years of faith formation, whether in parish, at home, or in a Catholic school, is required to begin preparation for a Sacrament.
Click HERE to download our 2023-2024 Faith Formation Calendar
Tuition Rates:
$100 per child;
3 or more children in Pre-K – 5th grade $250 family max
3 or more children 6th – 12th grade $250 max
Pay online through our website HERE
Questions? Please contact us through form below:
Family Faith Formation Registration
Faith Formation Calendar (Children, Youth & Adult)
First Reconciliation & Communion
The Eucharist is a gift that is given to the child as they grow in their faith. Our Pflaum Gospel Weeklies "Together in Jesus" prepares the child to receive this gift through faith formation groups and retreats. First Reconciliation and First Communion normally happen in 2nd grade.  A child must have completed First grade faith formation or Catholic school with good attendance to be eligible for these sacraments.
To be eligible for the sacraments of First Reconciliation/First Holy Communion, please follow the below guidelines.
Each child registering for these Sacraments will need to:
1) Supply a copy of the Baptismal Certificate with registration for First Penance and First Holy Communion.
2) Be a registered, active family member of the parish
3) Be in 2nd grade or above having satisfactorily completed the previous year of Faith Formation.
4) Be registered to attend one of the following:
1) Mary Our Queen's Faith Formation classes
2) Catholic School Religious Education classes
3) Accredited Home School Religious Education program
In addition, parents are expected to attend the following with their child:
1) First Reconciliation Prep will be made up of 3 classes plus a retreat.
First Reconciliation Classes  (Student only) – November 7, 14 , 21 and December 5 at 6 – 7:30pm
First Reconciliation Retreat  (Student and parent) – January 20 at 9:30am – 12:30pm
First Reconciliation – Saturday, January 27 at 10:00am
2) First Communion Prep will be made up of 3 classes plus a retreat.
First Communion Classes  (Student only) – March 5, 12, 19, and 26 6-7:30pm
First Communion Retreat  (student and parent) – April 27 9:30am – 12pm
First Communion Rehearsal – Saturday, May 18, 10:00am
First Communion – Sunday , May 19, 11:00am Mass
Children who haven't received the Sacrament of Baptism and/or are entering the church as an older candidate for First Penance and First Holy Communion will need to work directly with the DRE through our Christian Initiation program.
Confirmation
"Confirmation is a special outpouring of the Holy Spirit like that of Pentecost. This outpouring impresses on the soul an indelible character and produces a growth in the grace of Baptism. It roots the recipient more deeply in divine sonship, binds him more firmly to Christ and to the Church and reinvigorates the gifts of the Holy Spirit in his soul. It gives a special strength to witness to the Christian faith."
From the Compendium of the Catechism of the Catholic Church #268
The Sacrament of Confirmation confers a permanent (indelible) mark on the soul of the recipient, gifting the recipient with the fullness of God's seven-fold Gifts, which in turn produce great fruits in the soul of the believer (see below).
Normally in our diocese, children receive this Sacrament in or around 10th grade. In order to receive Confirmation, a child must attend two full years of religious instruction in our parish's Youth Ministry program, attend Catholic school, or an approved homeschool program. All students seeking Confirmation should register for the Sacrament in their 10th grade year.
Catholic School/Homeschool:
Families registered at Mary Our Queen with teenagers in Catholic school or an approved homeschool program must register their child for Confirmation in 10th grade. All 10th graders will be required to complete the Confirmation program requirements for each year.
Adults who did not receive this Sacrament as a child and who would like to receive this most important gift of God may enroll in our RCIA program.
Read More information about Confirmation HERE
Youth Ministry: Under the Mantle

Mount Zion is known for many magnificent and powerful events in ancient Christianity. It is a place of encounter with God, representing both the historical Jerusalem as well as the prophetic New Jerusalem to come – our heavenly homeland. We are called to "mount the heights of Zion" in praise to the Lord, bringing Him our highest worship and offering ourselves back to Him. Our high school program, ZION, is designed to lead our youth from Antioch, where they are formed in faith, on "to the heights" of holiness. The teens move from studying Catholicism and learning who Christ is to
truly encounter the Triune God and going forward to proclaim the good news of the Gospel.
High School youth group will begin Sunday, September 10 after the 5pm Mass. Click HERE for a full calendar of events for High School.
Our middle school program, ANTIOCH, takes its title from the city where, as tradition holds, the first Gentile church was founded and the followers of Christ were for the first time called "Christians". We hope that by their participation in our program our youth will come to a deeper discovery of their identity as Catholic Christians and accept their missionary call to discipleship. By developing their faith during these formative years, they will be better prepared to move on from this Christian community and serve the world in charity and truth.
Middle School youth group will begin Sunday, September 10 after the 5pm Mass. Click HERE for a full calendar of events for High School.
Our Current Events
Contact the Youth Minister, Lindsey Martin
Support Us
In order to provide an enriching program for our teens we need to be in our own communion with Christ and connected to the Holy Spirit. They are His children, trying to grow in relationship with Him. The greatest support we can receive is your prayers: for our leadership and teaching; for the teen's openness to the Spirit and Truth; for our parish, our families, and our program. 
If you would like to extend your generosity through financial or material support, please contact Lindsey Martin. Some things we are almost always in need of: supplies for games, snacks, candy, and meals before Youth Group nights or for the Core Team. 
Loretto Homeschool Ministry
We welcome you to Mary Our Queen's Loretto Ministry! 
Loretto is a new Mary Our Queen ministry where North Georgia Catholic families come together and plan shared events for their children, themselves, and others. Made up of primarily home-school families, Loretto organizes wholesome, family-friendly, and virtue-building activities around our faith affirming the Catholic Church's time-honored teachings.
Through Loretto, Catholic families share resources to provide their children with faith-filled experiences. Loretto reaches out across parish boundaries, but also within our parish, to share our faith and to build a stronger Catholic life in our community.
Offerings will include informational sessions, resource sharing, family-friendly events around the liturgical calendar, field trips, teen events, mother support, and family events. We often join efforts with Holy Family TORCH to provide our families with more opportunities. Please see the contact for TORCH information below.
Questions about our ministry? Please contact Lori Snowberger, Loretto Ministry Leader, at loretto@maryourqueen.com
Catholic Curriculums Available
Seton- https://www.setonhome.org/
Catholic Heritage Curricula- https://www.chcweb.com/catalog/
Kolbe- https://courses.kolbe.org/
Mother of Divine Grace- https://modg.org
Catholic Hybrid Schools in North GA
St. John the Baptist in Marietta- https://www.stjohnthebaptisthybrid.org/ (includes co-oping)
St. Alcuin in Flowery Branch- https://alcuinacademy.org/ (includes co-oping)
St. John Bosco Academy in Cumming- https://www.sjbacademy.org/
Regina Caeli Academy in Roswell- https://www.rcahybrid.org/
Locust Grove Academy in Crawfordville (Purification Heritage Center)- https://www.hrcga.org/church/locust-grove-catholic/
Classical Education Supplemental Program
Catholic Schoolhouse of Atlanta: https://atlantaga.catholicschoolhouse.com
Catholic Schoolhouse of Jasper: https://jasperga.catholicschoolhouse.com
Support Homeschool Communities
Holy Family TORCH: https://holyfamilytorch.com/ – Most of our homeschool families are members of this group. We host many of their events at MOQ. Membership is $25/yr.
Catholic Homeschool Community
https://www.catholichomeschoolcommunity.com– Your place to connect, to foster friendships, and joyfully travel this homeschool life!
The Catholic Homeschool/GA- https://www.thecatholichomeschool.com/support/states/georgia/ (This site includes much of what is  listed above, but also about athletics for homeschoolers)
Register here if you would like your child to attend one of our monthly dances (must be between 13 and 18 years of age)
Adult Faith Formation Groups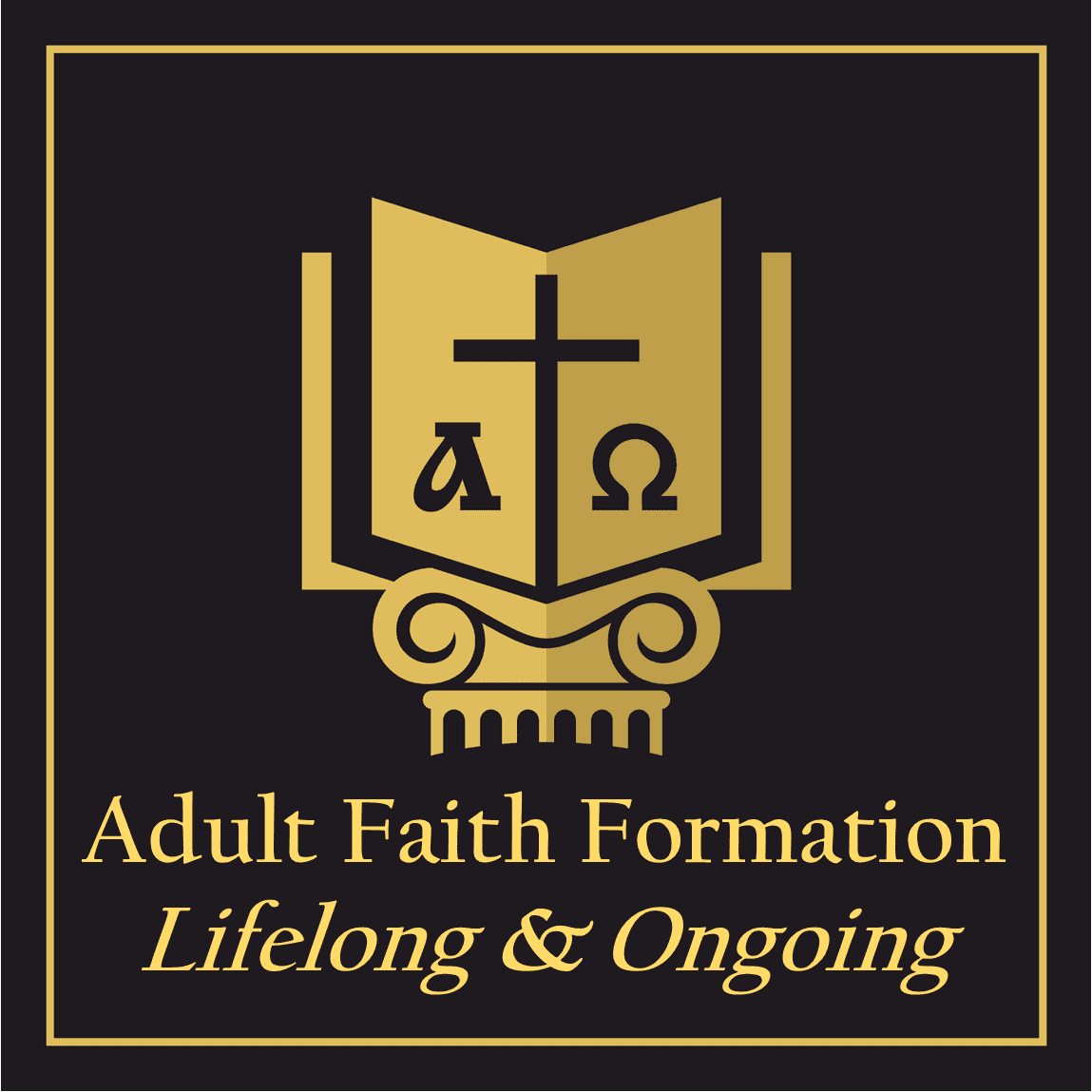 ALL ADULTS OF THE PARISH are welcome to join us in the "Coffeehouse" after the 8:30am Mass. We invite all adults of the parish to enjoy coffee and refreshments followed…
Rite of Christian Initiation of Adults (RCIA)
Are You Wanting to learn more about the Catholic Faith?
RCIA is a weekly program on Sunday mornings for those adults aged 18 and older who want to better understand the Catholic faith with the goal, if they choose, of becoming fully initiated members. It is the perfect opportunity for:
Those who are baptized as a non-Catholic Christian and would like to investigate the Catholic faith & see what it is all about.
Those who were baptized Catholic but have fallen away and/or never received the sacraments of 1st communion or confirmation.
Parents who want to fully enter into the Catholic Church to better teach & guide their child in the faith.
 Sessions begin Sunday, September 10, 2023, at 9:30 a.m. in the Upstairs Cenacle Conference Room located in the Trinity Building.
For more information, contact Leigh Anne Butrum, our DRE, at 770-416-0002 or labutrum@maryourqueen.com.
Please visit our webpage here for information for those of all ages interested in learning more about the Catholic faith.
Volunteer | Safe Environment Requirements
The Archdiocese of Atlanta requires that all adult volunteers (18 years old or older) working with children, youth, and/or vulnerable individuals must complete the Safe Environment training (VIRTUS) and undergo a background screening before they start volunteering.
As an adult volunteer, please provide your legal name and current email through the online form below and we will happily send you the information to complete per the Archdiocese of Atlanta.
Volunteer Guidelines & Applications
In addition, volunteers must be familiar with the Reporting Child Abuse Guidelines. To view these guidelines, CLICK HERE.
Volunteers who are 13 years old or older should complete the Volunteer Application for Minors with their parent's permission, and the School Reference for Minors form.  Homeschooled minors must provide three references (non-family members).
If you have any questions, please contact the parish office at (770) 416-0002.