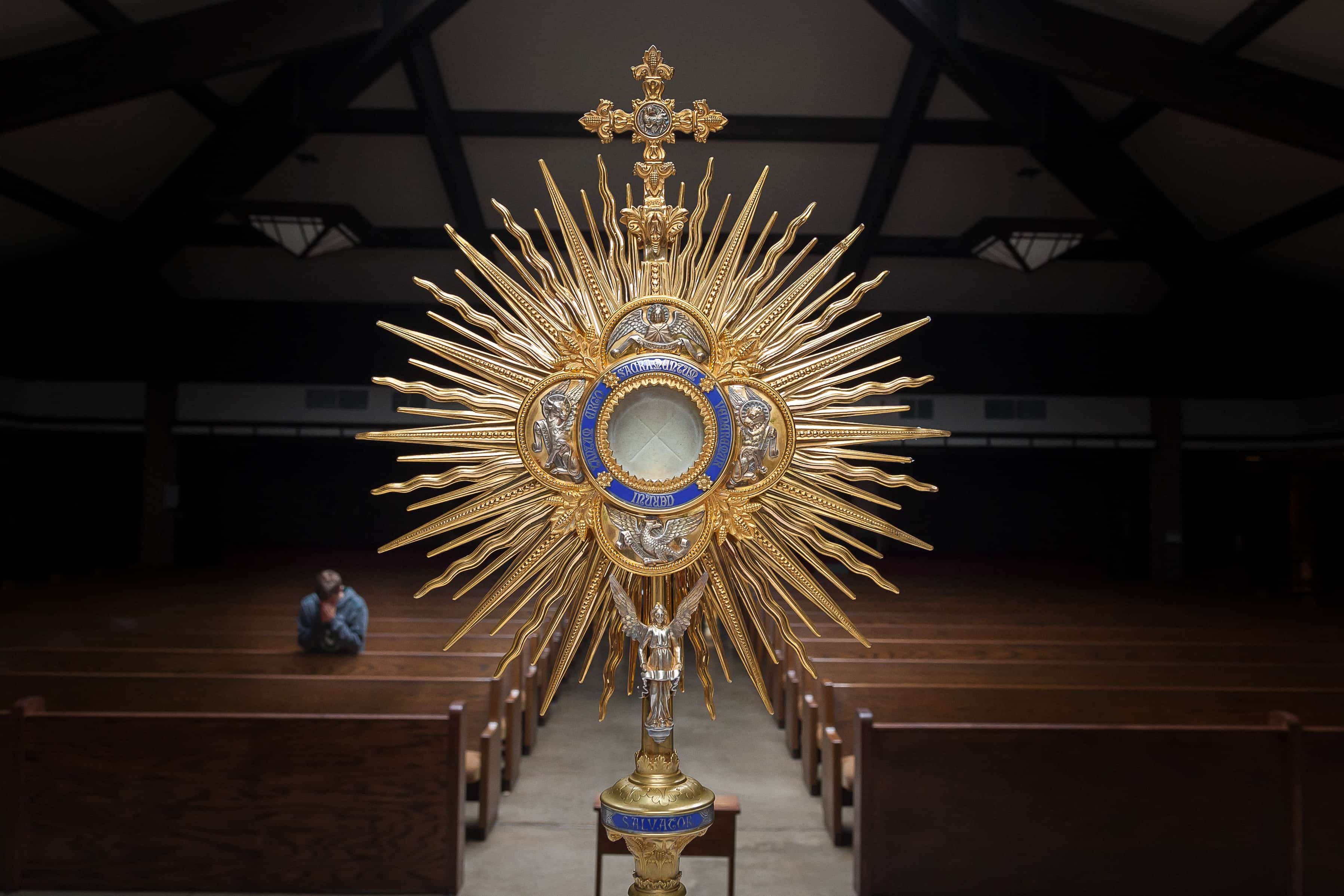 Eucharistic Adoration is a powerful opportunity for growth in your Spiritual Life.  A Guardian commits to spending one hour per week with our Lord in quiet prayer and reflection.
Eucharistic Adoration is available on Wednesdays beginning after the noon Mass and ends at 8 pm.
We also have Holy Hour in the Sanctuary every Sunday beginning at 3:30pm to 4:30pm before the 5pm Mass.
If you would like to become a Guardian or have any questions, feel free to contact us through the form below:
Contact the Eucharistic Adoration Guardian Ministry