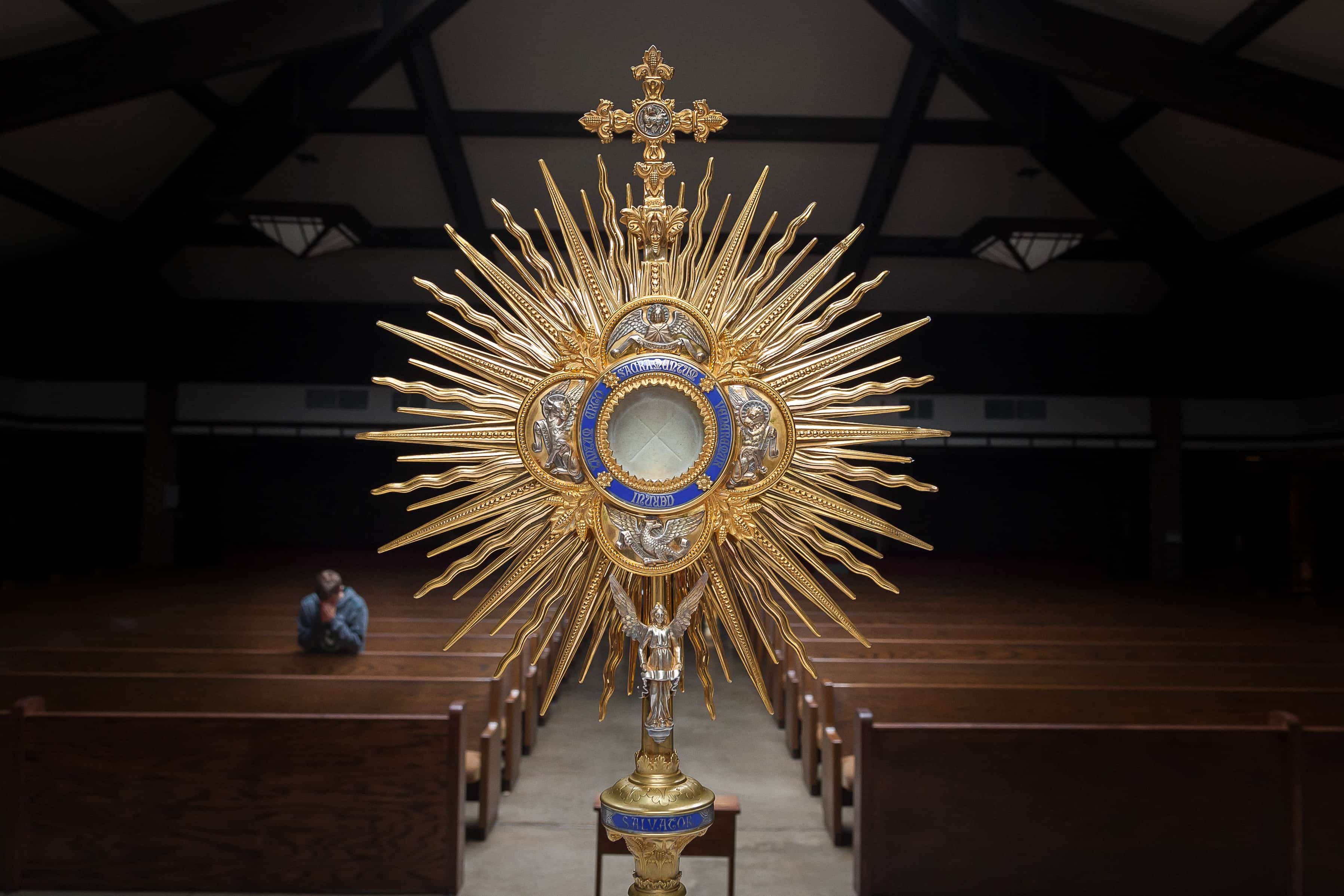 UPDATE | Adoration Day and Time Change
Effective Wednesday, September 16:
Adoration will only be offered on Wednesday
Wednesday Adoration begins after the noon Mass and ends at 9 pm
The Friday Adoration time will be discontinued
On Wednesdays, the front doors to the church will be locked at 3 pm.  To gain access after 3 pm, enter through the door that opens beside the Holy Family Devotional (Portico side of the church, take sidewalk all the way down).  Knock on the door, and please allow the guardian time to open the door for you.
Any questions, feel free to contact us through the form below: