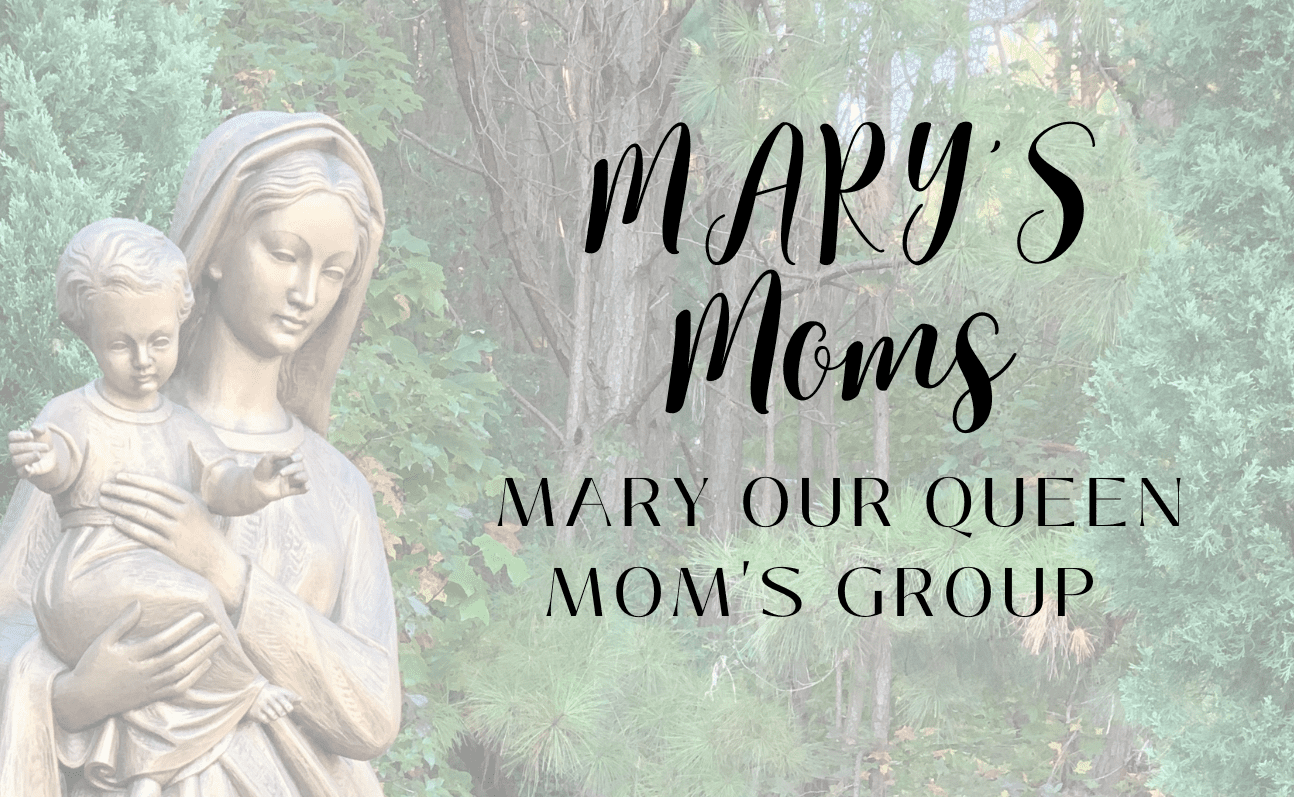 A new ministry at MOQ
MARY'S MOMS Invites you to
Moms and Muffins
Second and Fourth Tuesday of the Month
April 25, May 9 and 23
10am | Religious Education Conference Room
We are excited to announce that Mary Our Queen is kicking off a new ministry for mothers, Mary's Moms! While we hope to offer many social and spiritual events for moms in all walks of life, we are starting with a Thursday morning play group. We will meet the second and fourth Tuesday of the month at 10am in the room outside the RE offices, across from the parish hall. We will have toys for your little ones and coffee and muffins for the moms to enjoy.
Join us the first Monday of every month for Rosary and Rosé!
Our next Rosary and Rosé will be May 1 at 7pm upstairs in the Trinity Building.
If you are interested in joining the Mom's group and want to receive communication about upcoming events fill out the contact form below