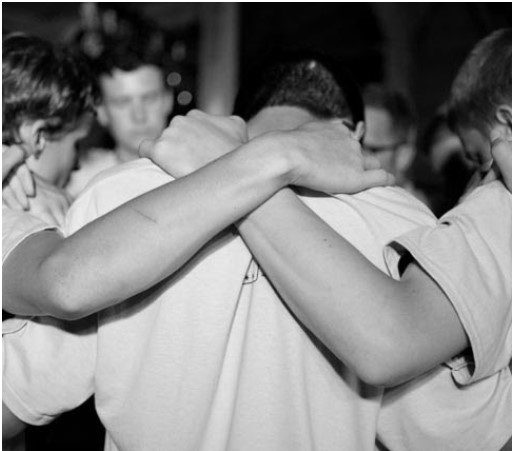 What if there was a sure way to develop men of virtue?

"Fraternus is a Catholic brotherhood for all ages (beginning at grade 5 through adulthood). For over a decade, Fraternus has been recovering the lost art of mentoring, harnessing the power of brotherly men and fathers, and teaching the virtues rooted in Christ as the path to authentic manliness."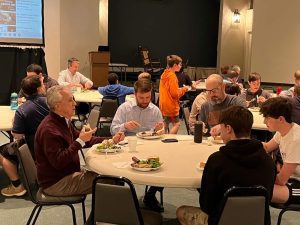 Join Us for Frat Night On Wednesday Nights!
Fratnernus ~ Wednesday Evenings at 6:30 pm in St. Joseph's Hall
A positive role model can teach and inspire young people to live faith-filled, meaningful lives. Fraternus is aimed at mentoring young men in grades 5th through 12th but needs men of all ages in our parish to participate. Each week we explore a different virtue and how that virtue relates to Scripture and our lives.
The flow of each evening is simple: there's dinner, games, teaching, discussion, then challenge and prayer. Fraternus meets on Wednesdays in St. Joseph's Hall beginning with dinner at 6:30 PM and concluding after Compline at 8:30 PM.
If you're a young man in 5th grade or up, join us! If you're a man interested in mentoring young men in our parish,
We invite all men to join us at the first Fraternus chapter in the Archdiocese of Atlanta. Read more about Fraternus through our chapter website: https://fraternus.net/chapters/mary-our-queen-peachtree-corners/
For more information, please contact us through the form below