"These century-old stained glass windows were by famed Buffalo Artist Otto Andrle. They are historically significant for their American origin at a time when most church windows were produced in Europe. Andrle, a long-time employee of the Buffalo Stained Glass Works, founded his own studio in 1913."

Written by parishioner, Christine Norwood – Full Article Here: https://www.gwinnettforum.com/2016/09/focus-mary-our-queen-catholic-church-plans-new-building-in-spring-2017/
STAINED-GLASS CLERESTORY WINDOWS: Our stained-glass windows here at Mary Our Queen are over a century old. They are set high in lofty places in our church, so they can be impossible to make out, but they are seen by God, and they honor him. They also honor the families of those who gave towards them. Moreover, they honor the saints, and they act as a kind of physical shrine and prayer for the intercessions of these saints for us and for our parish. Know that our church faces north, so the windows on the left face westward (they are the windows on the ambo or pulpit side of the church), whereas the windows on the right face eastward. Our stained glass was made by The Buffalo Sainted Glass Works, founded in 1845, which created glass for over 850 churches and many more homes during the gilded age.
Upper Left Stained Glass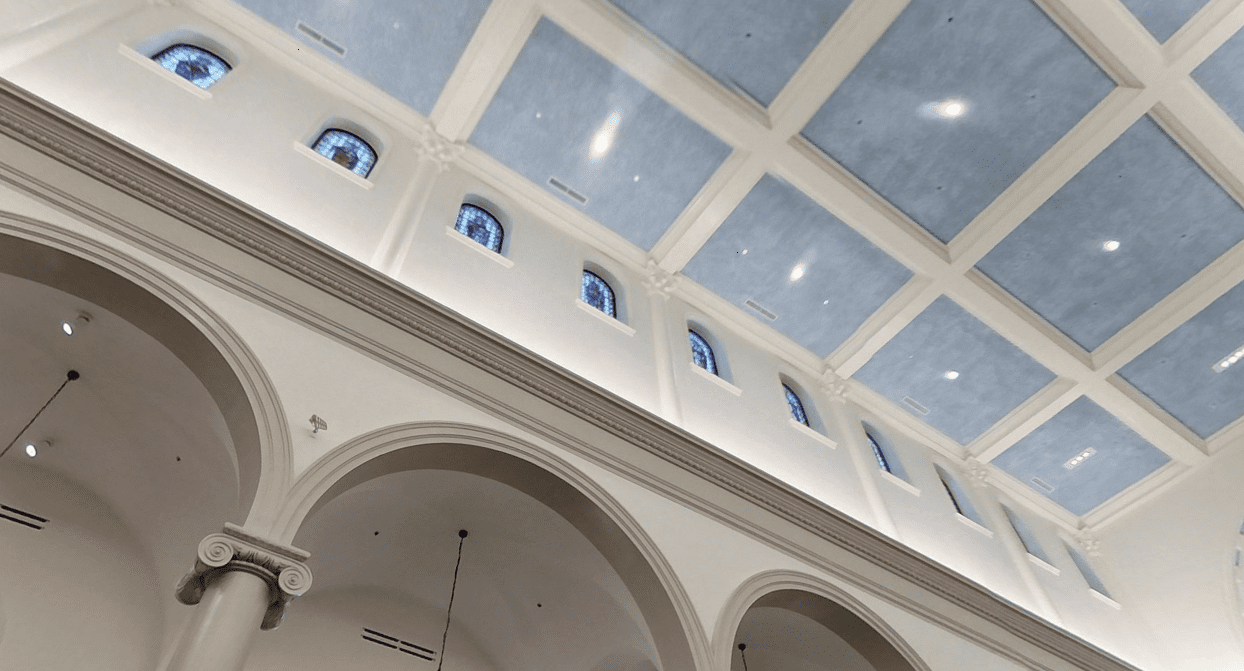 Upper Right Stained Glass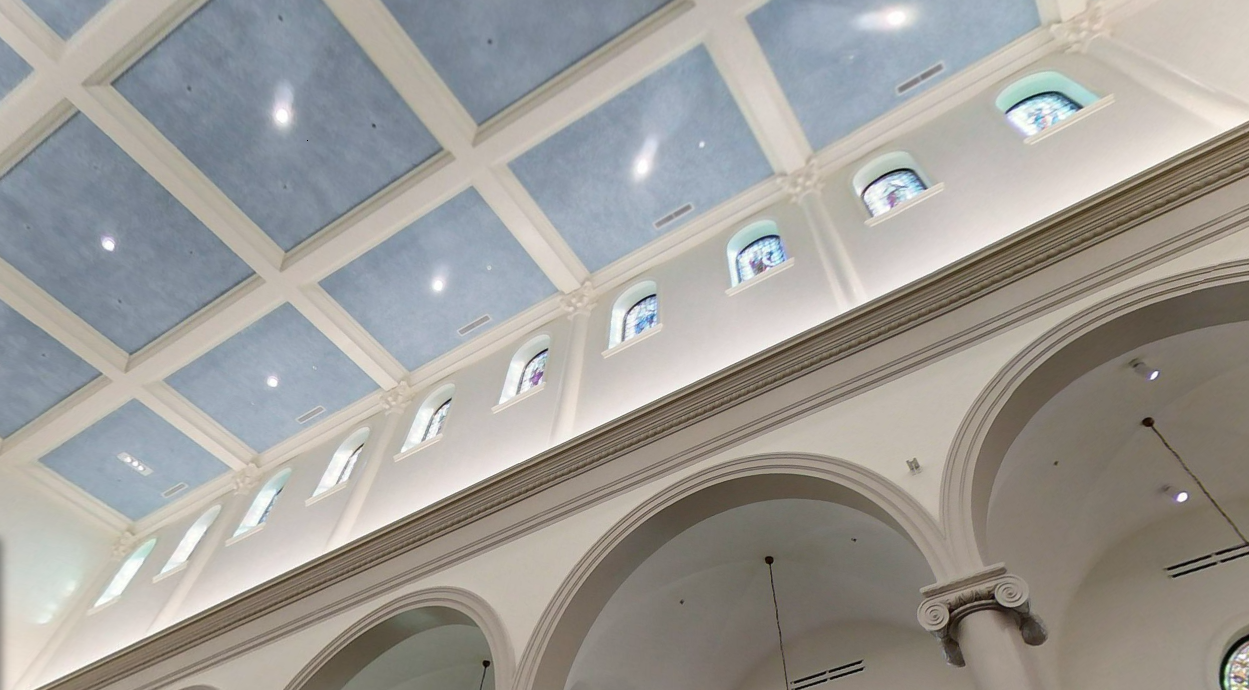 Lower Left Stained Glass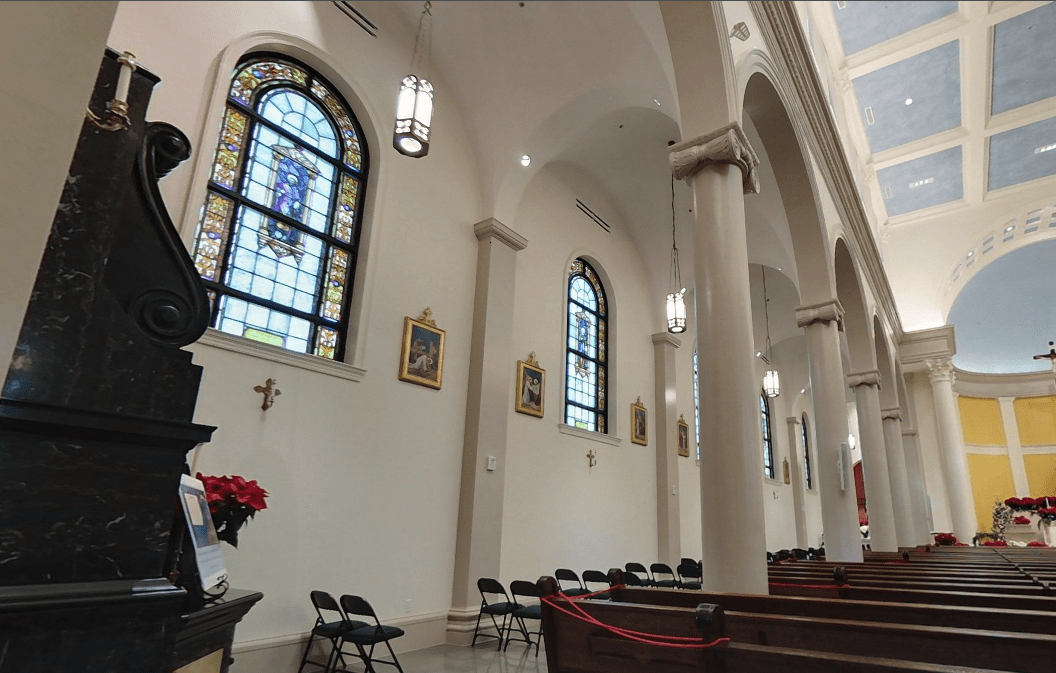 Lower Right Stained Glass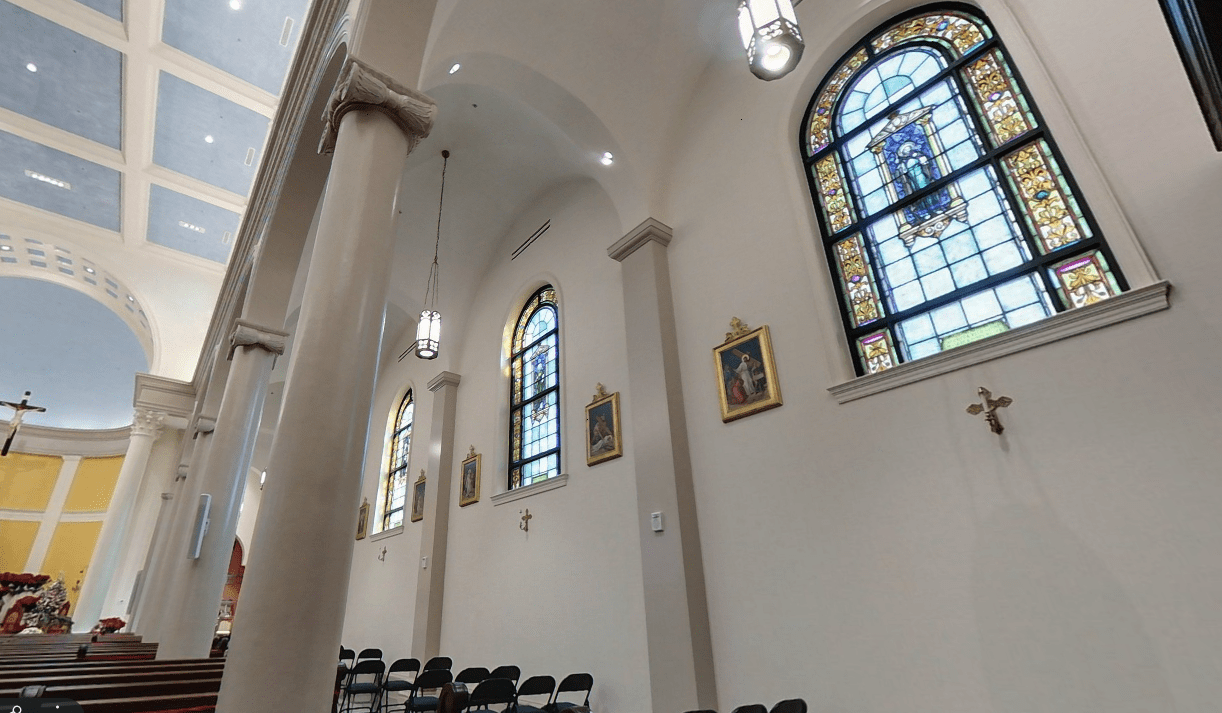 Other Notable Stained Glass Windows