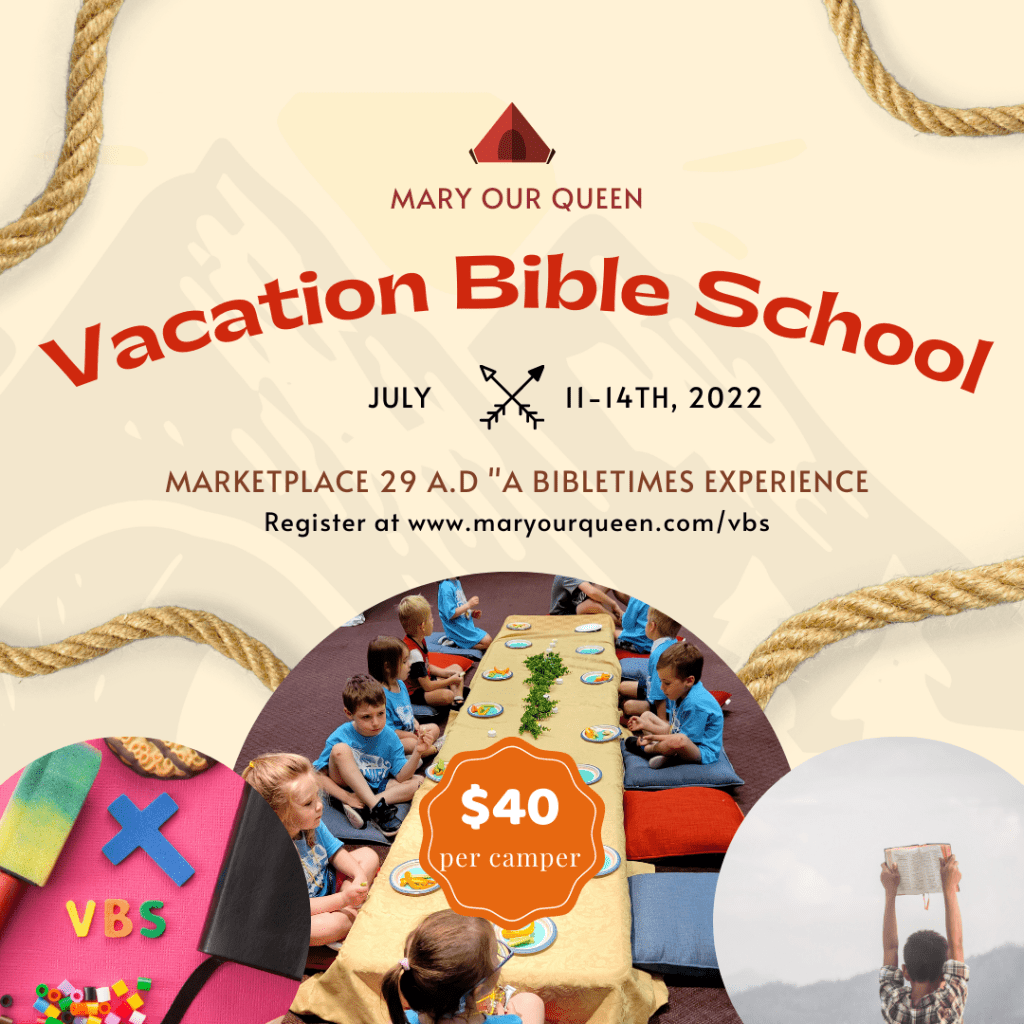 Vacation Bible School – Living with Courage
VBS returns to Mary Our Queen July 11-14 (9:00am – 12:00pm). We hope your children will join us for a four day mini-camp to experience the bible is a new and fun way!
Registration is open on the website on for children, adult volunteers, and teen volunteers.
– Campers– Pre-K to 5th Grade (must be 4 years of age by July 1st). Cost is $40 per camper or $150 per family. VBS Parent Adult Volunteers pay half price!
– Teen volunteers Must be 12 or older and can register online or email Leigh Anne Butrum to sign up.