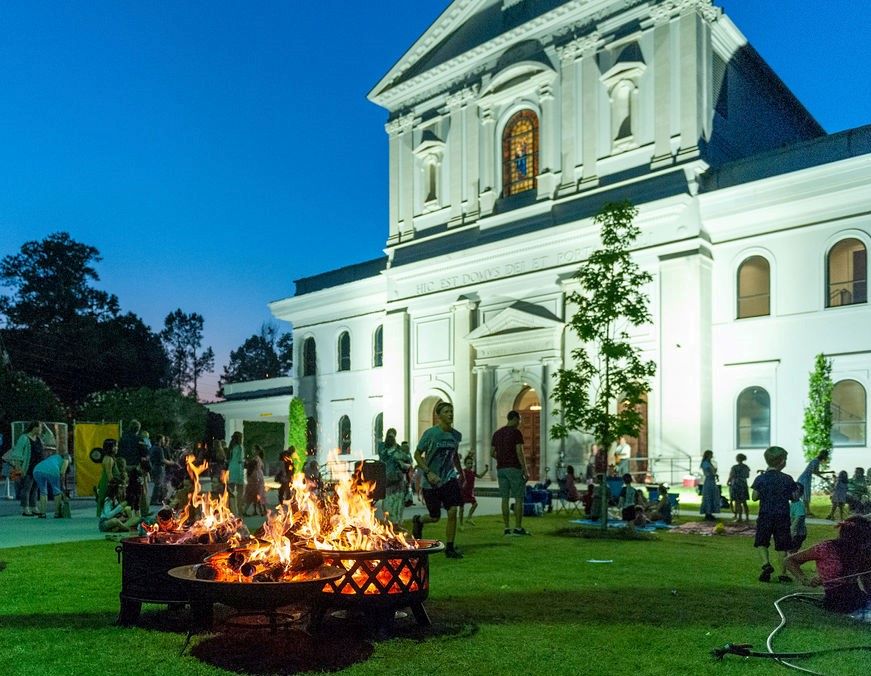 You are invited to attend Mary Our Queen's 2nd annual St. John's Eve on Friday, June 23. Mass will be at 7 PM with the festivities starting around 8 PM. This event will be a blast for families. We will have popcorn, water balloons, music, and a bonfire. You might even get the chance to dunk your favorite Deacon in our dunk tank! Please contact us through the form below if you have questions or would like to help.
Timing for the Evening


Mass at 7 pm in the Sanctuary
Blessing of the Bonfire outside right after Mass
Festivities begin after the Blessing of the Bonfire! Bring your Own Chair or Blanket!
Why do we celebrate St. John the Baptist's Feast Day?
Saint John the Baptist, the cousin of Jesus, is known for preparing the way for Jesus's public ministry so many years ago. He is seen as one of the most important figures in Christianity, and there are many traditions, going back centuries all across the world, associated with celebrating Saint John's Eve. He is called the forerunner of Jesus Christ and is an important part of the backstory of the Gospel. Jesus said that no man born of a woman was greater (Matthew 11:11). There are only three nativities in the calendar of the Church. One is Christmas, of course. Another is the birthday of the Virgin Mary. And the third is the birthday of Saint John. His nativity is six months before Christmas, and it is a reason to celebrate and have some fun.