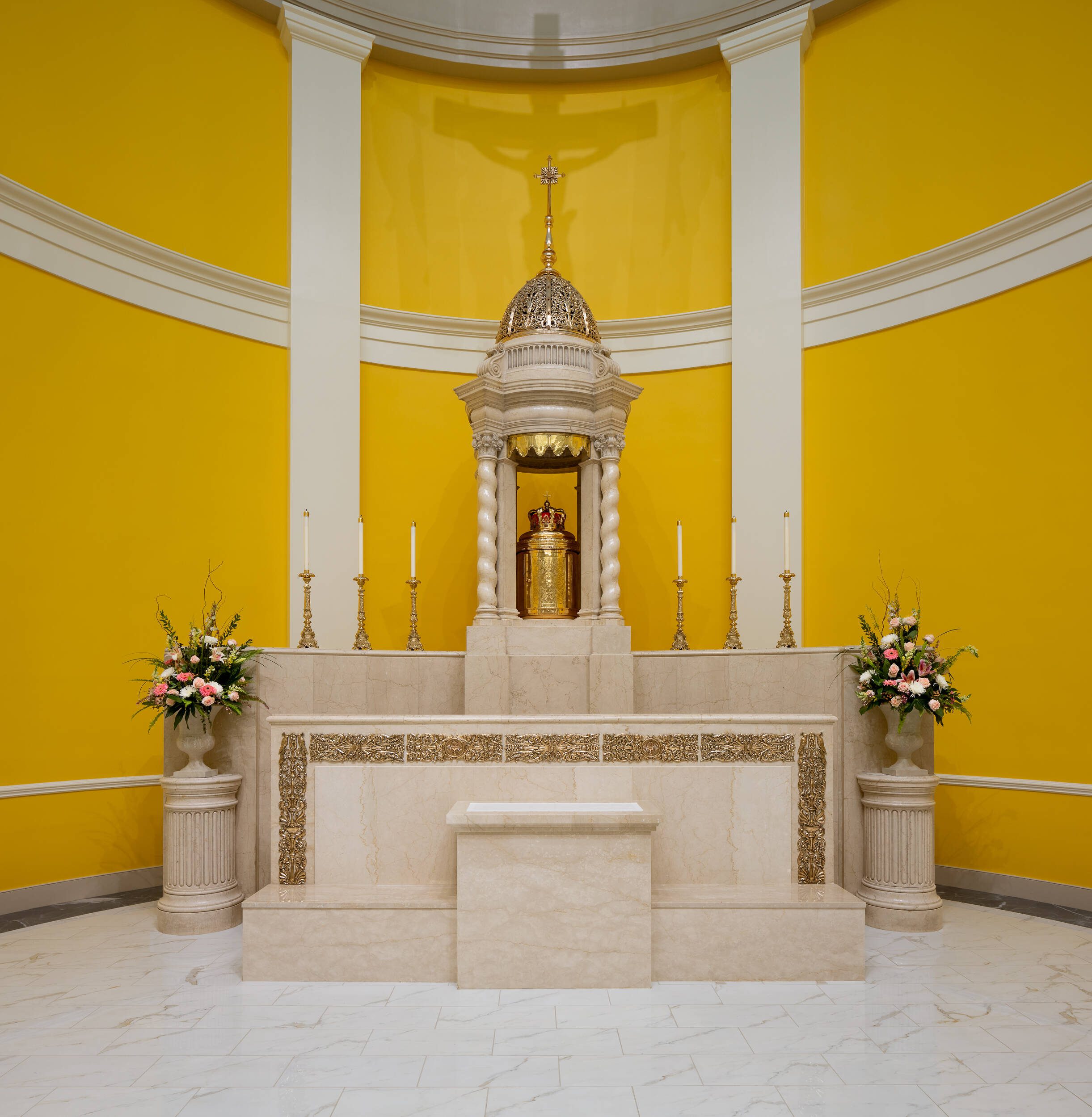 It was a blessing to see everyone at mass in our beautiful sanctuary last week!
Based on our mass attendance numbers over the weekend, we will follow the below schedule for our Weekend Mass Times going forward:
Saturday Vigil, June 6 at 5 pm
Sunday, June 7 at 11 am
Our public daily Masses remain at the following times:
Monday, Mass at 12 pm (Noon)
Tuesday, Communion Service at 12 pm (Noon) 
Wednesday through Friday, Mass at 12 pm (Noon)
Please remember that during this time of Dispensation through June 28, parishioners have the option of:
1) Joining us through our Live Stream Mass if you chose or need to remain at home due to health concerns or illness.
2) Attending mass, either on the weekend or during the week, following the guidelines of wearing a face mask, socially distancing, following our Communion Procedures, and using hand sanitizer as outlined in our Parish Re-Opening Plan.
Thank you for your continued understanding and patience as we re-open our parish and make adjustments along the way to keep everyone safe.