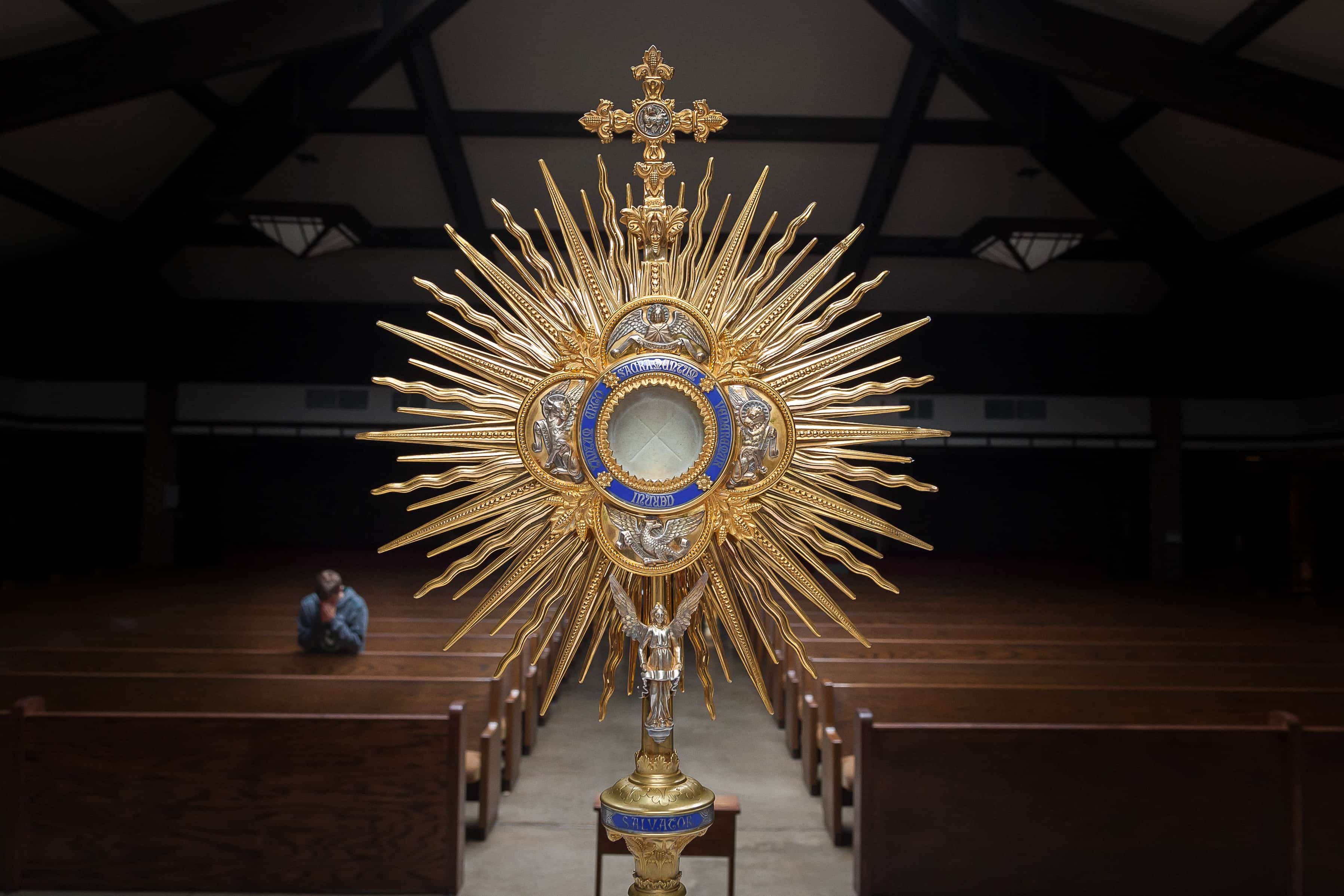 2-Hour Adoration Resumes | Wednesday and Friday Only
Immediately After Noon Mass to 3 pm
Main Sanctuary
Adoration is available starting immediately after the noon (12 pm) mass to 3 pm in the Main sanctuary. Parishioners will be required to follow our guidelines for wearing a face mask and socially distancing. 
Adoration will close with Benediction at 3 pm.