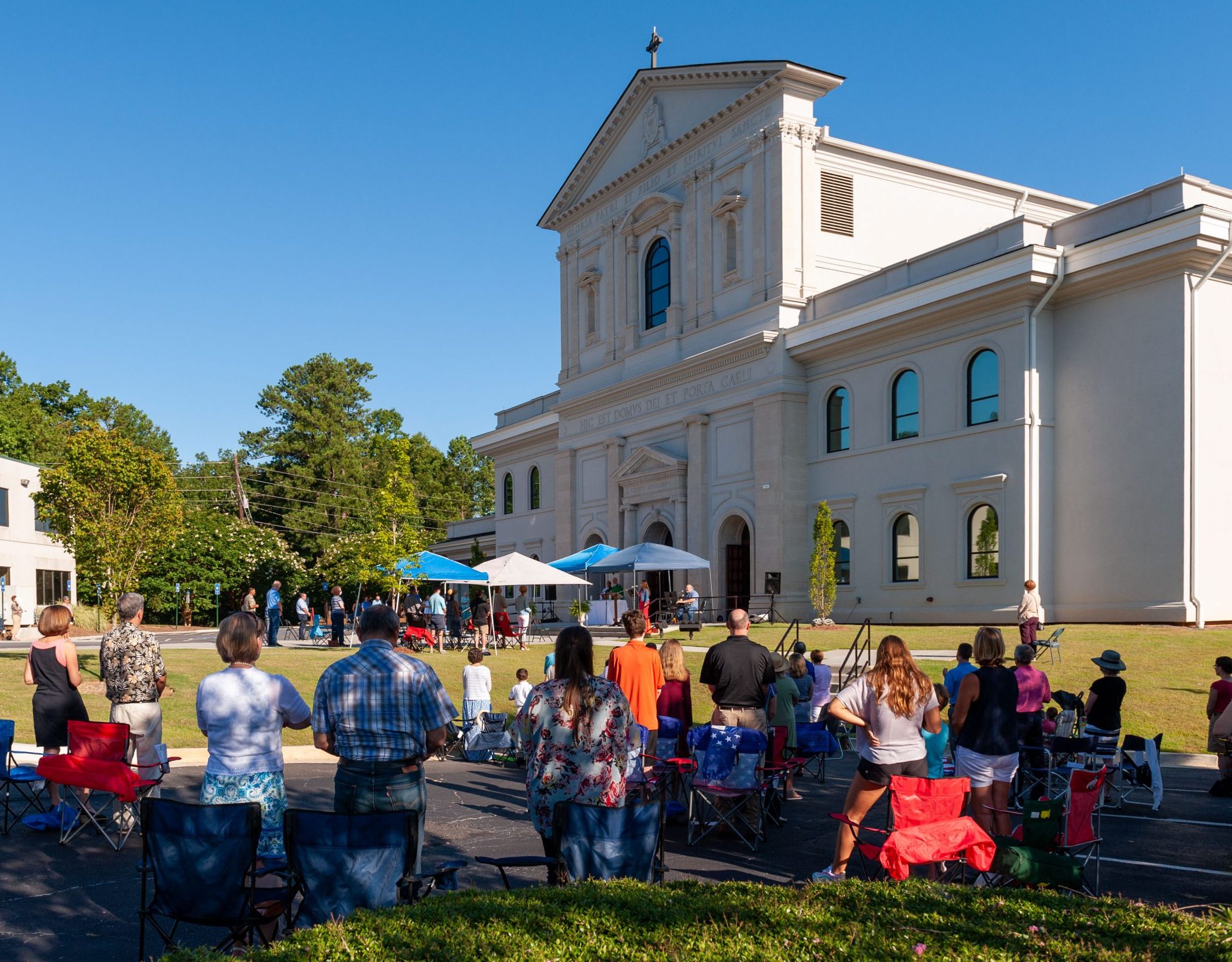 STARTING 10/18 OUR OUTDOOR MASS WILL MOVE FROM the 8:30 AM MASS TO 11AM MASS
Outdoor Mass Procedure – 11AM starting 10/18
Seating begins at 10:30 am
SIT OR STAND Socially Distanced
Bring Your Own Chair to sit OR stand outside socially distanced
Parishioners can set chairs up or stand in the Courtyard Area in front of the Church or Underneath the Awnings between the Parish Life Center and the Trinity Building
FaceMasks are NOT required for the Outside Mass
Parking
All cars must enter through The Corners Parkway Entrance to park.
The Crooked Creek Entrance will be closed
Handicap Parking will be available on the top level of the parking lot.
Schedule | Inclement Weather Policy
The Sunday 11:00 AM Mass will be held outside until further notice.
In case of inclement weather, the 11:00 AM mass will move indoors in the Main Sanctuary. If we move inside, Face Masks will be required and Socially Distanced Seating Guidelines will be followed. Please be prepared and bring your face mask if we have to move inside.
Our Saturday, 5 PM and Sunday, 8:30 AM and 5PM masses will remain indoors in the Main Sanctuary.
Church Casual attire acceptable for Outdoor Mass.  Don't forget to bring your chair and join us for Worship outside on Sundays at 11 am starting 10/18.
We look forward to seeing you!