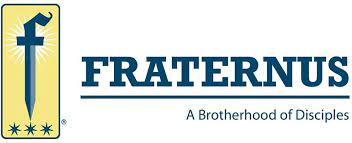 Fraternus Chapter forming at MOQ!
All Men of the Parish are invited to Our Information Meeting!
Thursday, December 9
7-9pm
Parish Hall
What if there was a sure way to develop men of virtue?
The great news is we have a unique opportunity at Mary Our Queen parish,
and it's called Fraternus.
"Fraternus is a Catholic brotherhood for all ages (beginning at grade 5 through adulthood). For over a decade Fraternus has been recovering the lost art of mentoring, harnessing the power of brotherly men and fathers and teaching the virtues rooted in Christ as the path to authentic manliness."
We invite all men to join us for an informational meeting covering an very informative overview of Fraternus and the vision to start a Fraternus chapter
in the Archdiocese of Atlanta.
For more information, please contact us through the form below
Read more about Fraternus through their website: https://fraternus.net/