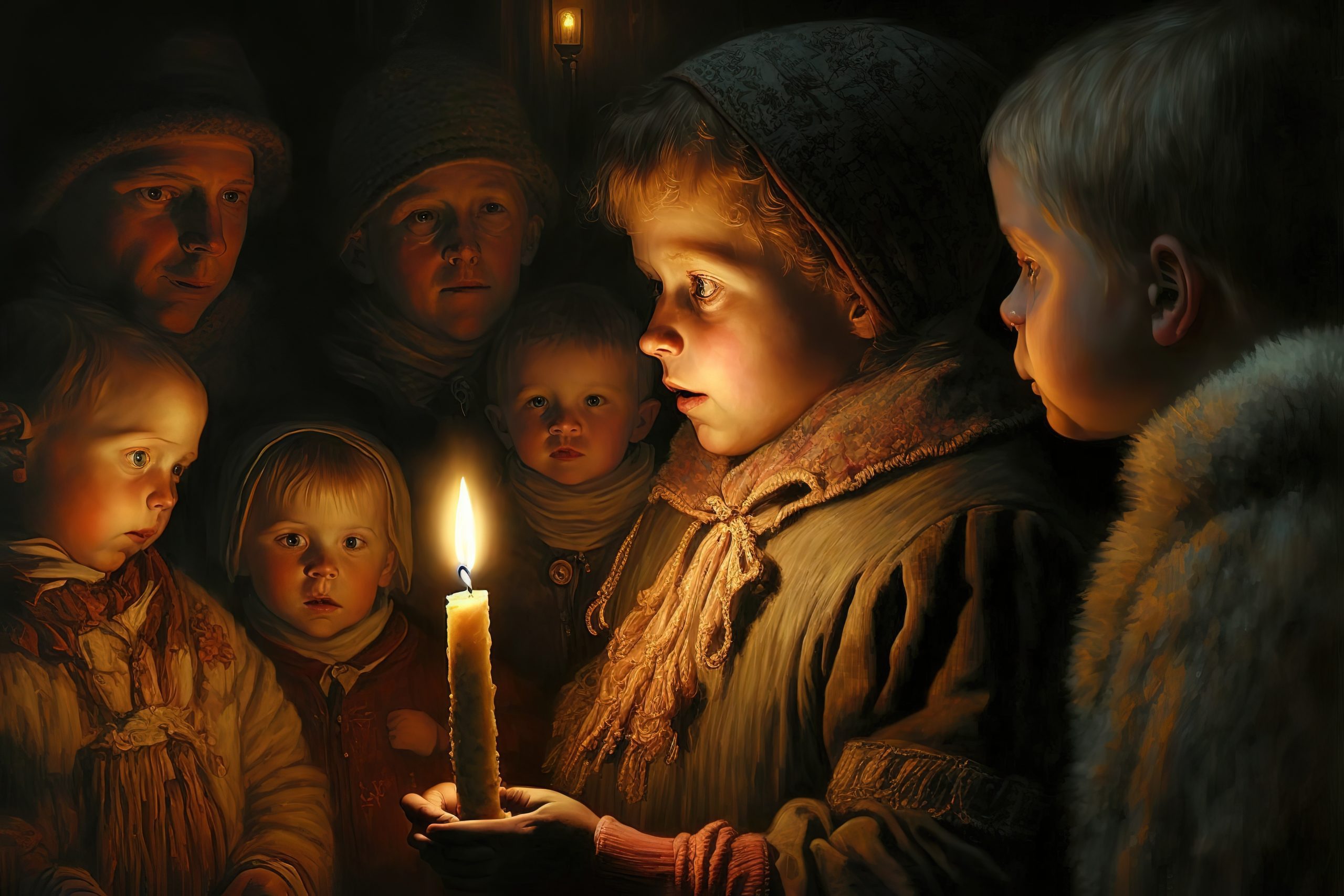 Candlemas | Thursday, February 2
6:30-6:45 pm ~ Arrive to St. Joseph's Hall. Bring candles labeled with your name  7pm ~ Procession from St. Joseph's Hall to Sanctuary for Candlelit Mass
After Mass ~ Cookies and Hot Chocolate Reception in St. Joseph's Hall
WHAT IS CANDLEMAS? Candlemas is an ancient Feast of our Lord marking the first day of old Spring (in the old reckoning of time) and the old  last day of Christmastide (which used to be longer in the old rite). It falls forty days after the Solemnity of the Nativity of our Lord, and commemorates the time when Mary and Joseph brought the Savior to the Temple to be presented. It has been called different things over the centuries (Candlemas, the Presentation of the Lord, the Purification of the Blessed Virgin Mary, Candelaria, etc.), but it is always the same feast. As such an ancient feast, it has acquired many diverse traditions over the centuries and around the world. Central to the celebration of the feast is the theme of light. Christ is a light unto the nations, and the glory of his people, Israel. The Christ child is presented in the Temple, and this moment is commemorated as the Shekinah (or the glory of God's presence) coming into the Temple. The Shekinah was a column of light by night, so Catholics form a column of lit candles as we process into the church for this beautiful feast. This was a beloved feast by our ancestors, going back to even before the time of Constantine. It is a great celebration for families and makes a great impression on children and adults alike. You won't want to miss it.

HOW DO WE CELEBRATE CANDLEMAS? By tradition, parishioners bring candles (with your name/family name) to the Parish Hall to be blessed on this feast so that you may burn the candle(s) in your prayer corners at home. The Mass then begins not in the church, but outside the church (in St. Joseph's Hall). From there, we'll process with lit candles into the church (forming our Shekinah), and accompanied by some of our children dressed as Mary and Joseph. The youngest children who may not be safe with fire could make their own construction paper candles at home from, and bring those to carry in the procession if they like. After this special Mass, we will gather for a cookies and hot chocolate reception back in St. Joseph's Hall, and from there you can pick up your blessed candles. Mark your calendars, and come to live out a powerful and charming liturgy that is almost as old as the Church herself.