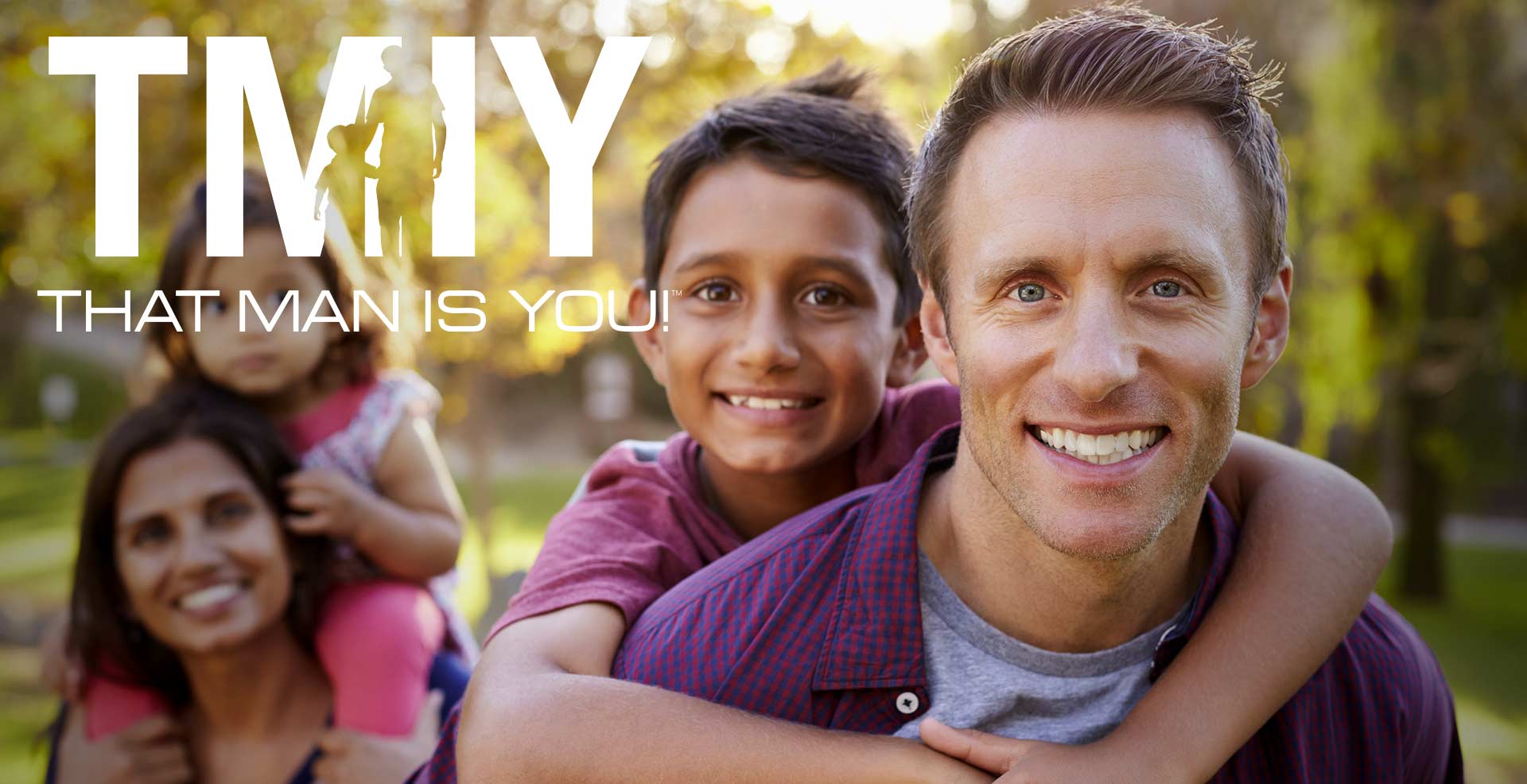 That Man is You! (TMIY)
We'd love to have you be a part of this life-changing program!
MOQ is hosting a unique fellowship for the men in our parish. That Man is You! is an interactive, multimedia men's program focused upon the development of authentic male leadership and explores men in their relationship to God, to their spouse and to their children. It combines the best research from science with the teachings of the Catholic faith and the wisdom of the saints to develop the vision of authentic men capable of transforming themselves, their families and greater society.
The Battle of the Bride enables men to take the next step in male leadership.  By attaining clarity of thought and developing integrity of action regarding the Church's vision of love and marriage, men are able to transform their homes into the foundation for a new springtime of Christianity.
Our Sessions will be held on Friday mornings starting on September 11, 2020 from 6:30 to 8 am in the Parish Hall using the following format with Online Zoom Session also available for those who prefer not to attend in person:
Doors open at 6:30 for coffee, video starts at 7:00, small group discussions at 7:30, dismiss at 8:00.
Upcoming Topics and Dates for 2020 
Please Note: it is not necessary to attend all dates to participate in our group, as the topics are independent talks that do not build on each other from week to week. Of course, we encourage you to attend as often as possible to get the most out of this program.
TMIY Spring Semester
THE WILL TO LOVE
This semester's focus is to help men rediscover the true desires of their heart; identify the major challenges in the spiritual life and the means for overcoming them; reveal to men the structured approach used by saints to make true progress in the spiritual life; open men to an encounter with Our Lady and the Holy Family that will transform their lives and that of their family.
Session Schedule:
01/22: With Great Desire
01/29: A Greater Love
02/05: The Power of Love and Joy
02/12: The Journey to Nazareth
02/19: Step 1: Honor Your Wedding Vows
02/26: Step 2: Use Money for Others
03/05: Step 3: Give Some of Your Time to God
03/12: Step 4: Set Your Mind on the Things Above
03/19: Step 5: Find God in Yourself
03/26: Step 6: Find God in Other People
04/02: Good Friday – NO SESSION
04/09: Spring Break – NO SESSION
04/16: Step 7: Practice Superabundant Mercy
04/23: The Descent to Nazareth
04/30: Apostles of a New Springtime
In order to cover our coffee supply, an RSVP through the form below is requested but not required to attend.  ALL WALK-INS ARE WELCOME!