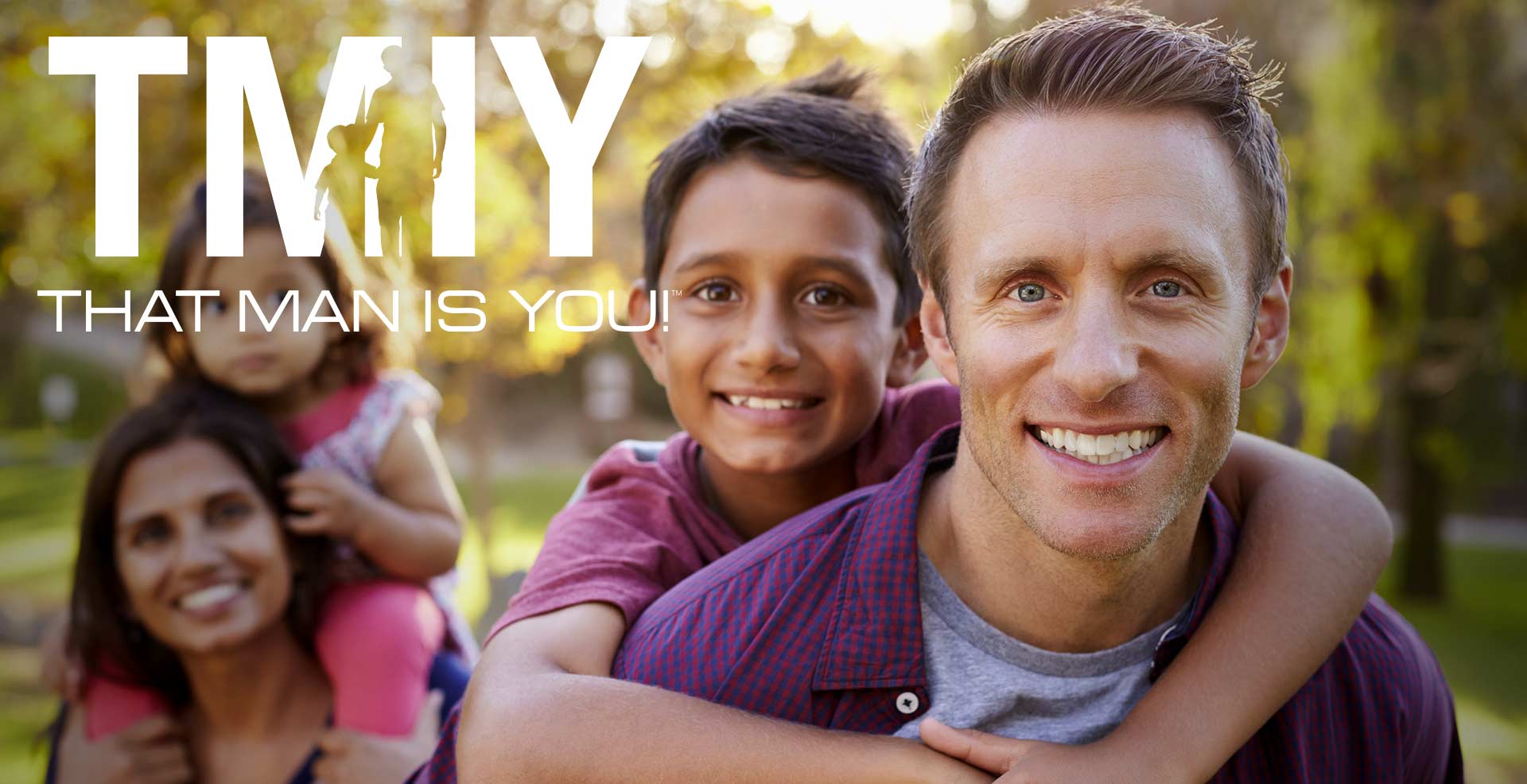 That Man is You! (TMIY)
We'd love to have you be a part of this life-changing program!
MOQ is hosting a unique fellowship for the men in our parish. That Man is You! is an interactive, multimedia men's program focused upon the development of authentic male leadership and explores men in their relationship to God, to their spouse and to their children.
Our Sessions will be held on Friday mornings starting on September 20th from 6:00 to 7:30 am in the Parish Hall using the following format:
6 to 6:30 am       Arrival; Coffee and Refreshments served
6:30 to 7 am       Program
7 to 7:30 am       Small Table Discussion
Upcoming Topics and Dates for 2020 
Please Note: it is not necessary to attend all dates to participate in our group, as the topics are independent talks that do not build on each other from week to week. Of course, we encourage you to attend as often as possible to get the most out of this program.
What Must I Do? – Jan. 24
That Man Is You! – Jan 31
The Heart of Man – Feb. 7
Becoming a Man after God's Own Heart – Feb. 14
A Heart Enslaved by the Flesh – Feb. 21
A Heart Bound by the World – Feb. 28
A Descent to the Isolation of Self – Feb. 21
The Ascent to the Mind of God – March 6
The Practice of the Presence of God – March 13
The Hidden Face of God – March 20
The Triumph of Mercy – March 27
Encountering the Good Master – April 17
A Man After God's Own Heart – April 24
An RSVP is requested to help us make sure we cover our coffee and food requirements but not required to attend.  ALL WALK-INS ARE WELCOME!