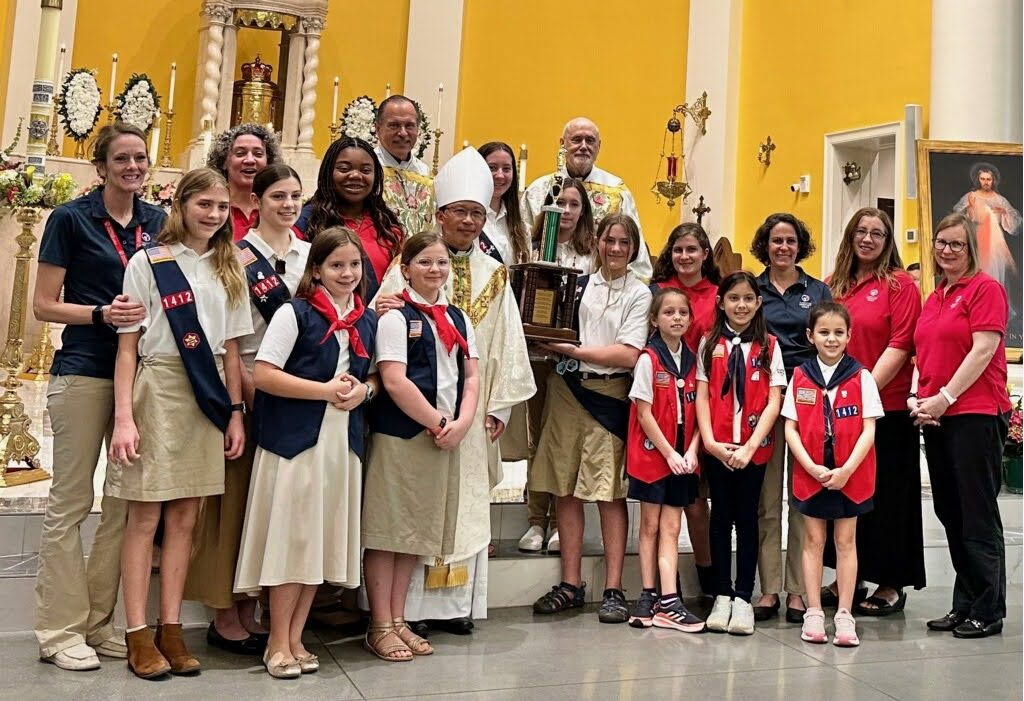 American Heritage Girls at Mary Our Queen is now registering girls for the 2023-24 program year.
The American Heritage Girls is a Christian-based Scouting-like organization for girls ages 5 to 18. AHG is dedicated to the mission of building women of integrity through service to God, family, community, and country.
Please register by finding Mary Our Queen's troop here
(Caption for photo above) Congratulations to Mary Our Queen's AHG troop GA1412 for being awarded the Girls' Bishop Trophy for excellence in nurturing and supporting Catholic scouting for their troop at the 2023 Annual Archdiocese Scout Mass! We are proud of our girls for all their hard work in completing their religious programs and the many, many hours they volunteer in our parishes and in the community at large. May God continue to be their focus and guide them closer to Him.