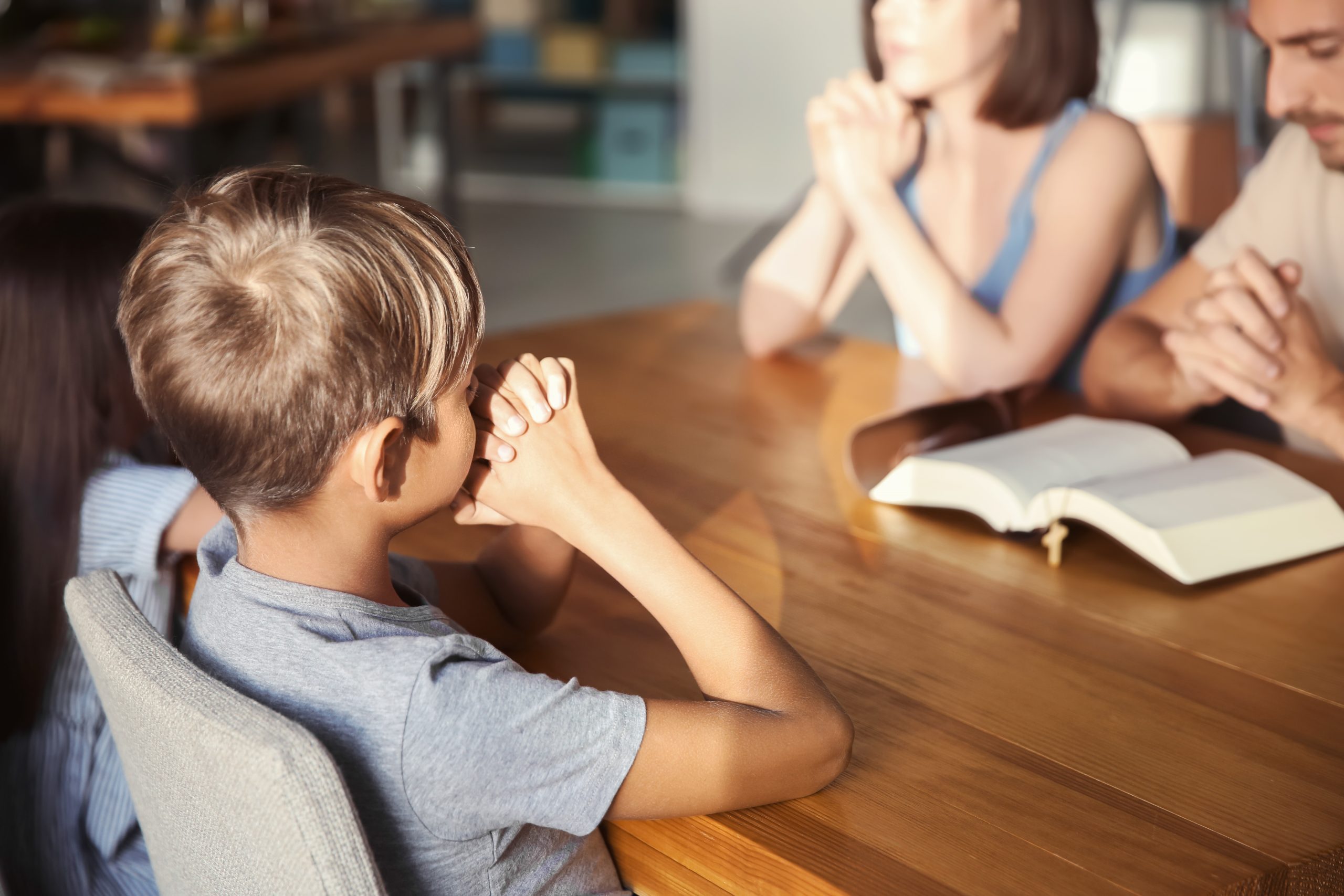 Faith Formation Registration 2020-2021
Register by August 15 for Discount
During the last 5 months of pandemic, we have been called to renew our faith and strengthen our families.  The Holy Father has reminded us that the strength of our faith depends on the family, the "domestic church".  The Catechism teaches us that the parents are the primary educators of the faith and the role of the church is to assist them on this journey.  In this time of pandemic, the Archdiocese of Atlanta has called us to re-focus our faith formation program and be family centered.
Mary Our Queen' Faith Formation plan is to follow a "Family Table" model.  Our program encompasses the entire family from Pre-K to adulthood with a choice to register for either an At-Home or Hybrid model to suit the needs of your family in light of COVID 19 restrictions.
Per the Archdiocese of Atlanta guidelines, we will follow the Gwinnett County School System's decision for online classes only and begin the Faith Formation year by only offering the At Home "Family Table" model of Faith Formation.  If conditions change, we will open the Hybrid model at that time.
Registration is required and may be processed through THIS LINK. 
To receive discount, register no later than Wednesday, August 15.
Registration Fees may be paid on the website (through Online Giving) or by check payable to MOQ:
$75 per child; 3 or more children $187.50
After August 15, Fees increase to
$100 per child; 3 or more children, $250
Sacramental Programs will be free standing and separate from faith formation weekly classes.
If you have questions, please contact Barb Garvin through the form below.