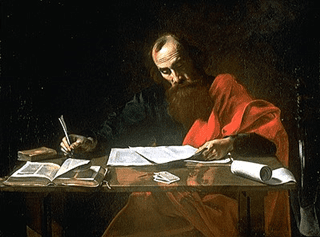 Free 10-Week Bible class focusing on Paul's Letter to the Romans starting on Tuesday, Aug. 26th to Tuesday, October 24th at 7 pm in St. Joseph's Hall.
The Book of Romans is St. Paul's deepest theological Letter and discusses Justification through Faith in Christ, the role of the Gentiles in this new universal Church, the plan of God for salvation stretching from Adam through Abraham and Moses to Christ, and other theological issues. Bring your Bible and come when you can each week. Parishioners and non-Parishioners welcome!
Interested in joining us or have questions? Let us know through the form below.