Mass of Dedication and Reception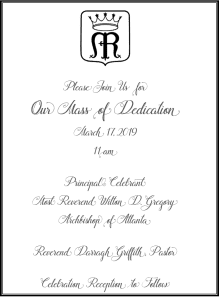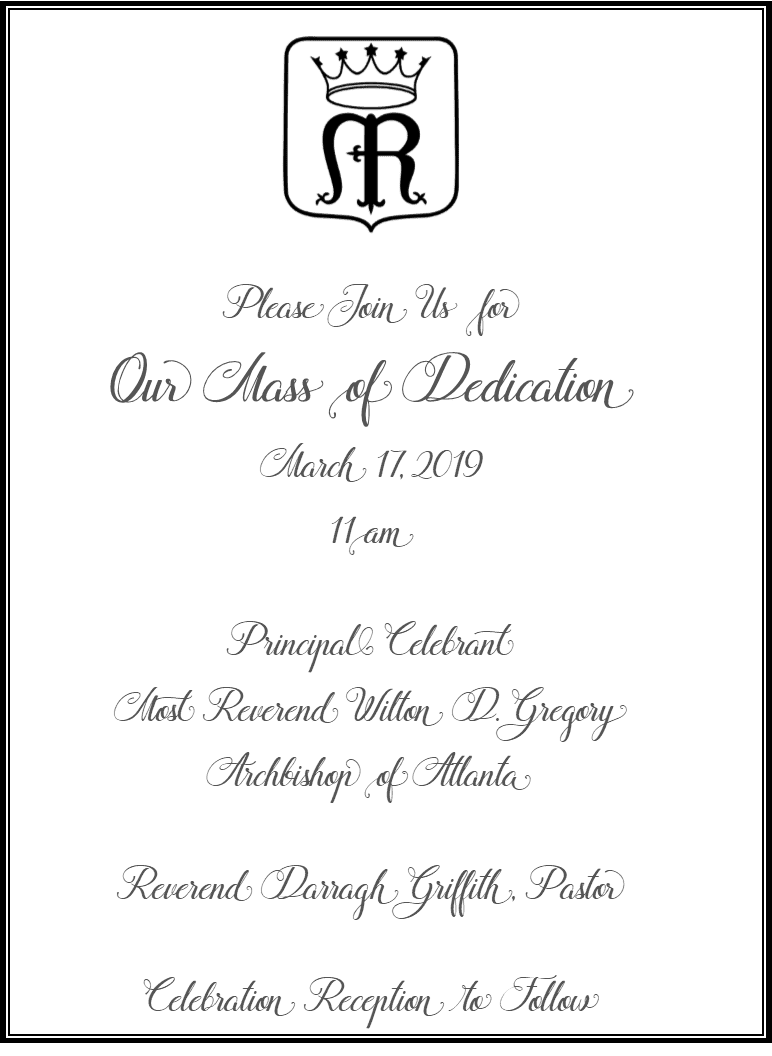 It is an exciting time for Mary Our Queen! We dedicated our new Church on March 17. 2019. The Dedication Mass and Celebration Reception were both wonderful and attended by many!
Read the latest about our Dedication Mass in the Georgia Bulletin.
Our New Church
Through God's grace, we are building a permanent church on Mary Our Queen's property. The members of MOQ recognize the new church we are constructing is more than just a building. The preservation of the unique artifacts from St. Gerard, plus the combination of a century-old classic design of a century-old church beautifully appointed, with modern day energy efficiency, will make it an inviting place to worship for all. We strive to be a good neighbor by sharing the resources we have because, as Catholics, we believe it is our mission to serve others, inside and outside of our parish.
With the new church in place, we will be able to vacate our temporary church and use this much needed space as a parish hall and commercial kitchen. In addition, the current parish hall can be converted into a much needed facility for our youth teen program. Our improved facilities will allow our parishioners to participate in our many ministries, serve others and leave a lasting legacy for the next generation of Catholics to worship in Peachtree Corners.
Please enjoy our chronological slide show documenting the progress we've made!